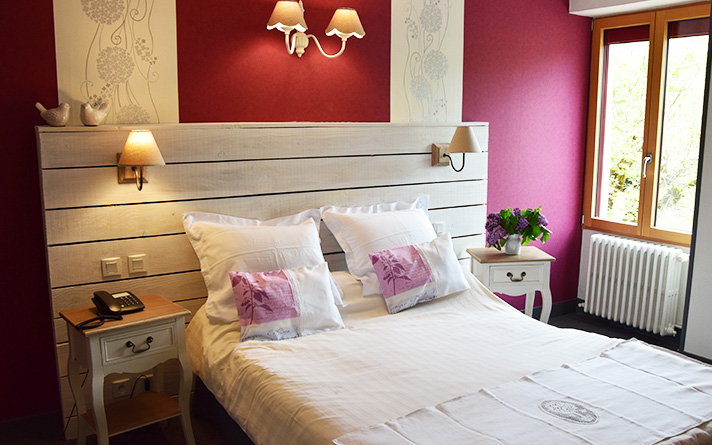 The Hotel
The hotel** Le Petit Relais, near Rocamadour and Padirac, offers all the comfort and facilities of a family run 2 Star hotel and restaurant with swimming pool. The perfect place for a short break or a longer stay in Quercy-Lot.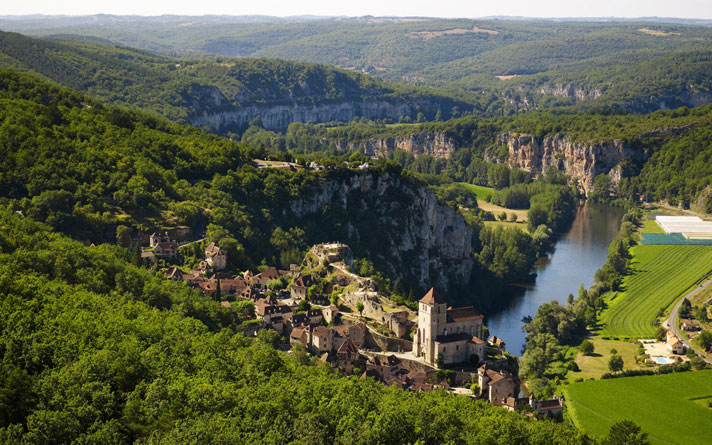 Rocamadour and its surroundings
This family hotel is situated in Calès, an ancient 'Bastide' village, typical of this picturesque region, at the heart of the Quercy National Park, but just 5km from Lacave caves and the Dordogne Valley, 13km from the world-famous village of Rocamadour and 28km from the prestigious Padirac caves.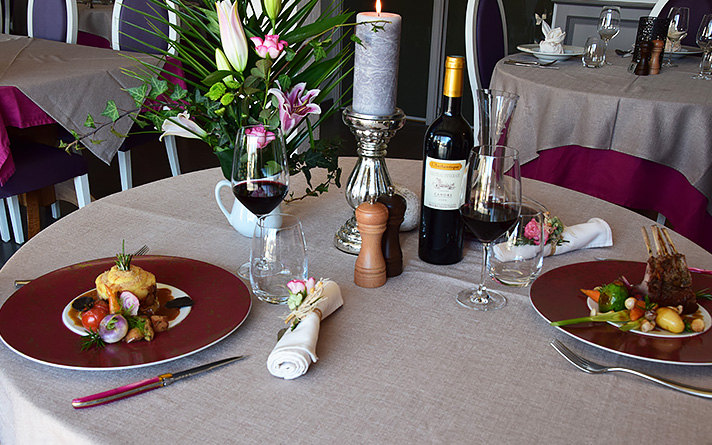 The Restaurant
The Chef features an abundance of quality Quercy-Perigord regional produce, combining traditional culinary skills with his own modern twist. We can also cater for large events and gatherings.
Hotel Restaurant Le Petit Relais near Rocamadour in Lot Quercy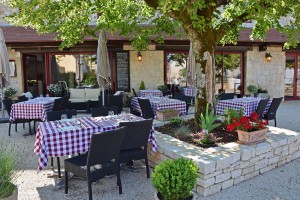 Charm, comfort and tranquillity
Lying at the heart of the Souillac – Gramat – Gourdon triangle and with Rocamadour and Dordogne's tourist honeypots on our doorstep, the pretty village of Calès remains a peaceful haven.
Here, Le Petit Relais offers a quiet night's sleep in comfortable bedrooms and excellent food served in our stylish restaurant or in fine weather, on our shady terrace. We also have a pool and garden for your relaxation and enjoyment.
Karine and Olivier look forward to welcoming you and offering their warmest hospitality. We always do our utmost to make you feel at home, so you can relax and enjoy this very special area of Aquitaine, leaving with happy memories of your stay in South West France, to last you until your next visit.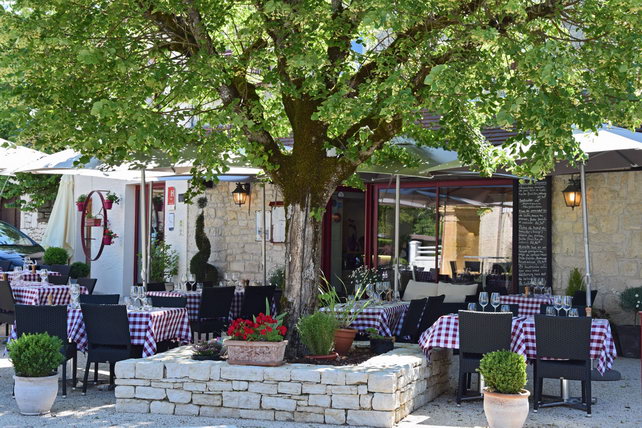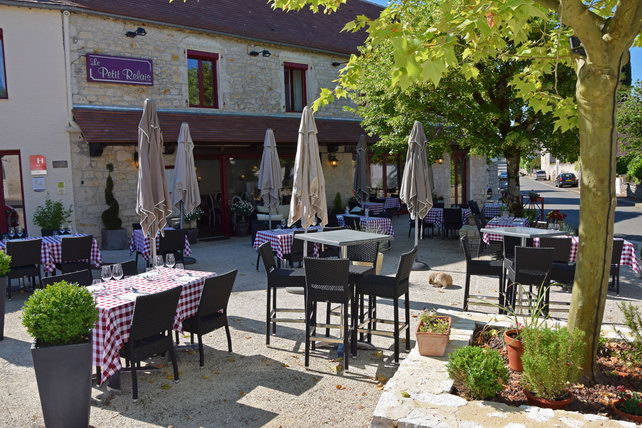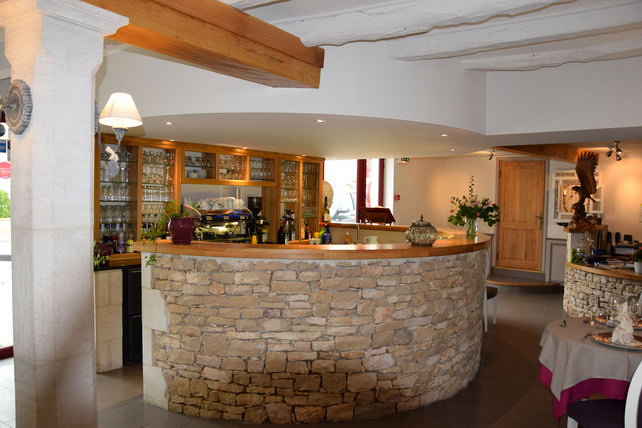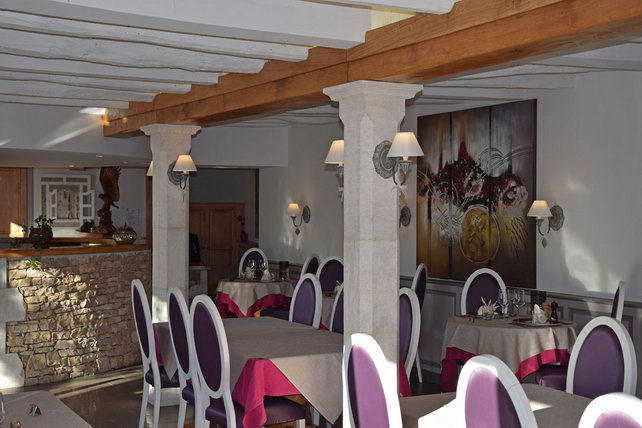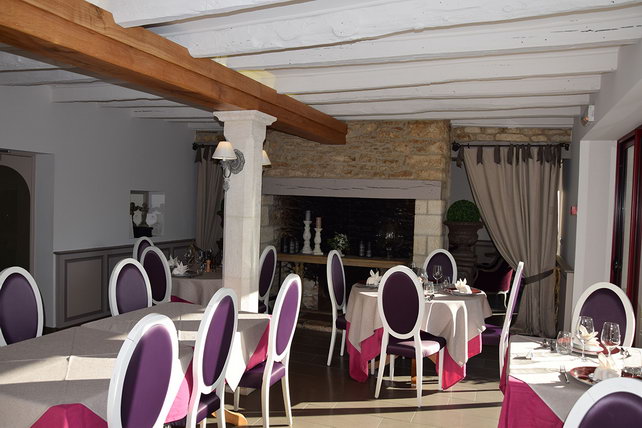 News of Le Petit Relais
We are happy to welcome you for a new gourmet season, and to announce that we are lucky enough to have joined the team of "Bonnes tables du Lot", pledge of quality and friendliness, where we were warmly received!!!!
Find Out More
Keep up to date with our news and special offers when you're thinking of a weekend away or perhaps planning a special occasion with friends and family.
Find Out More